PSIS will try their best in the Menpora Cup
Without foreign players, PSIS will try their best in the 2021 Menpora Cup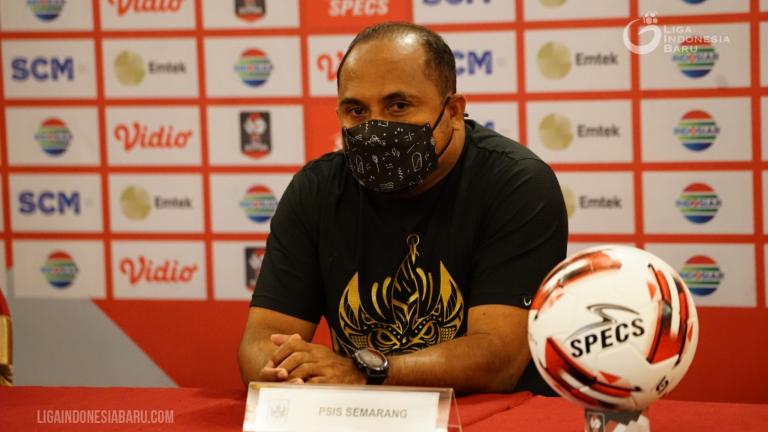 PSIS Semarang will appear in the Menpora Cup 2021 with the strength of local players. In this pre-season tournament, PSIS ensures that they will compete without foreign players.
There are 24 local players brought by the team nicknamed Mahesa Jenar to Solo to play three matches in the Group A preliminary round. Although they will perform without foreign players, PSIS promises to perform optimally in the 2021 Menpora Cup.
"PSIS preparation is only two weeks and the local players are all present. Hopefully it can be maximized in this event" said PSIS assistant coach, Imran Nahumarury.
PSIS will have their inaugural match at the Menpora Cup in 2021 against Barito Putera at the Manahan Stadium, Solo, Sunday (21/3/2021). This match will be held after the opening party which brought together Arema FC with Persikabo.
Facing Barito Putera in his inaugural match, Imran said all his players were ready to be deployed. However, regarding who the 11 players will be in the starting eleven, Imran will decide after holding an official training session at the Manahan Stadium, Saturday (20/3/2021) evening.
" We will see the situation of the players who will be brought to the match. A total of 24 players are in almost the same condition and later in the afternoon we will play all the players, " said Imran.