PSIS Semarang brings 24 players to Solo
Maret 20, 2021
PSIS Semarang Friday afternoon departed for the city of Surakarta or Solo to compete in the Menpora Cup 2021. PSIS squad with 24 players with the support of a team of coaches and officials. The team left for Solo using a bus fleet via the Trans Java toll road which took 1.5 hours.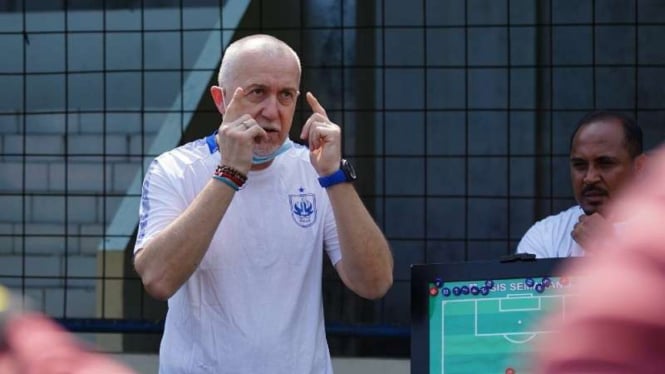 PSIS General Manager, Wahyoe Winarto also said that the determination of the 24 players to be brought to Solo was fully under the authority of the coaching team. Meanwhile, management is responsible for facilitating the coaching team's policies regarding the composition of the team.
"The composition of the players who depart we fully submit to the coaching team, we wish PSIS to perform optimally in the Menpora Cup 2021. To supporters and all PSIS loyal supporters we ask to obey the rules of the federation, and watch matches at home," Wahyoe Winarto familiarly called the Liluk explained.
Meanwhile, the head coach of PSIS, Dragan Djukanovic, explained that the 24 players who were brought to Solo were selected according to the team's needs.
"What is certain is that we are ready to face the Menpora Cup 2021 this time," said Dragan.
PSIS will start the competition in the Menpora Cup Group A at the Solo Manahan Stadium, Sunday, March 21, 2021 against Barito Putra. Laskar Mahesa Jenar also competes with Arema FC and Tira Persikabo.
The following 24 PSIS players will compete in the 2021 Menpora Cup, as released by PSIS Semarang management:
Daftar Pemain
1. Joko Ribowo
2. Jandia Eka Putra
3. M. Fadli
4. M. Rio Saputro
5. Alfeandra Dewangga
6. Safrudin Tahar
7. Abanda Rahman
8. Wahyu Prasetyo
9. Fredyan Wahyu Sugiantoro
10. Pratama Arhan
11. Soni Setiawan
12. Frendi Saputra
13. Fandi Eko Utomo
14. Eka Febri
15. Finky Pasamba
16. Komarudin
17. Andreas Ado
18. Riyan Ardiyansyah
19. M. Ridwan
20. Hari Nur Yulianto
21. Kartika Vedhayanto
22. Septian David Maulana
23. Farrel Arya
24. Mahir Radja